Cooling Water Treatment
in evaporative cooling systems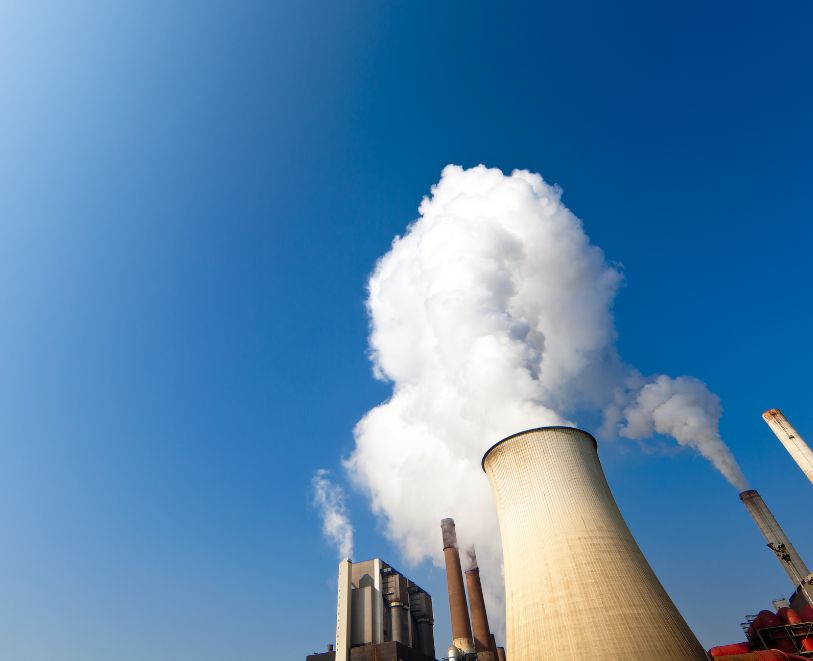 Water cooling for industrial production
Most industries need the largest part (almost 90%) of their used water quantity for cooling. This immense water consumption clearly illustrates the essential role of water cooling for industrial production. Nowadays, hardly any branch of industry can manage without the cooling capacity of open evaporative cooling systems: the chemical industry, food industry, breweries, airports, data centres, etc.
In order to operate an evaporative cooling system as efficiently as possible, the consumption of cooling water should be reduced on the one hand and on the other hand the protection of the entire system against corrosion, deposits and biological growth should be increased. Therefore, a trouble-free, economical operation of an evaporative cooling plant requires an individually optimised water treatment for each system.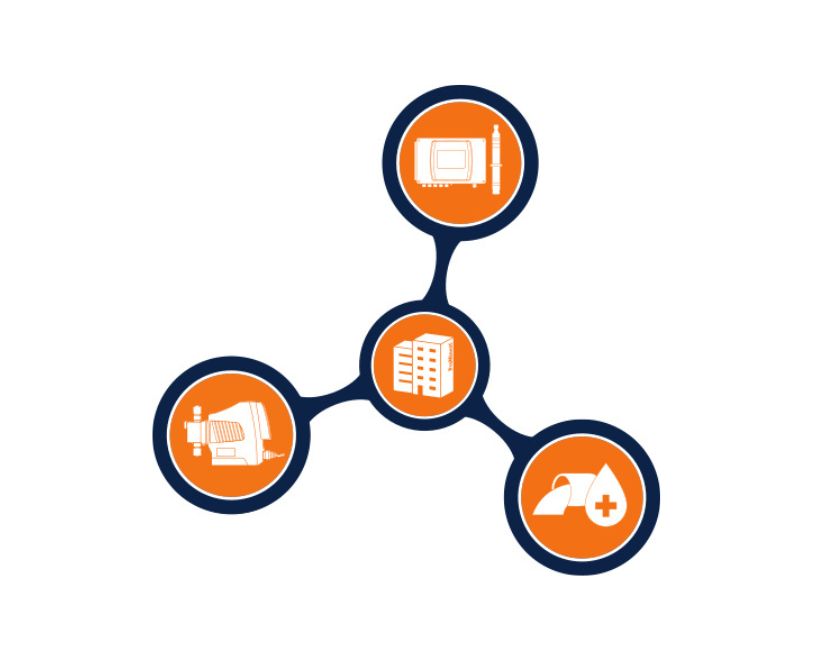 Requirements for the operation of cooling towers, evaporative cooling systems and wet scrubbers
Since 2017, in Germany, the 42nd BImSchV – Federal Immission Control Ordinance – defines binding guidelines for the operation of cooling towers, evaporative cooling systems and wet scrubbers. The systems must be designed, constructed and operated according to the state of the art in such a way that contamination of the process water by microorganisms, especially legionella, is prevented.
Operators of these systems must meet the hygienic requirements as well as ensure an economic operation of the cooling towers. The treatment of the cooling water with different chemicals required for this purpose must be individually adapted to the respective system and the prevailing conditions. To ensure the desired effect of the chemicals used and at the same time keep their consumption as low as possible, continuous monitoring of the cooling water is essential.